Alnecium auctum
aktualisiert: 03.04.2023 11:46:07
Autoren:
(Berk. & Broome) Voglmayr & Jaklitsch
Klassifikation:
Fungi, Dikarya, Ascomycota, Pezizomycotina, Sordariomycetes, Sordariomycetidae, Diaporthales, Gnomoniaceae, Alnecium
Aktueller Name gem. MycoBank:
Current name: Alnecium auctum (Berk. & Broome) Voglmayr & Jaklitsch, Persoonia 33: 76 (2014) [MB#805343] Basionym: Sphaeria aucta Berk. & Broome, Annals and Magazine of Natural History 9: 323, t. 10:11 (1852) [MB#246072] Obligate synonyms: - Melanc
Fruchtkörper / Habitus / Wachstumsform
Schwarze Kügelchen unter der Rinde, die mit einer kaminartigen Verlängerung die Rinde durchstossen.
"
Substrat
Sporenfarbe / Sporenpulver (Abwurf)
Sporenmasse
Sporenmerkmale
Barals
Bestimmt nach
Handbook of Ascomycota Vol Ia und Vol Ib - Wergen, Björn - Funghiparadise Production
"
Gattung/en:
Alnecium auctum - Flammer, TŠ 14772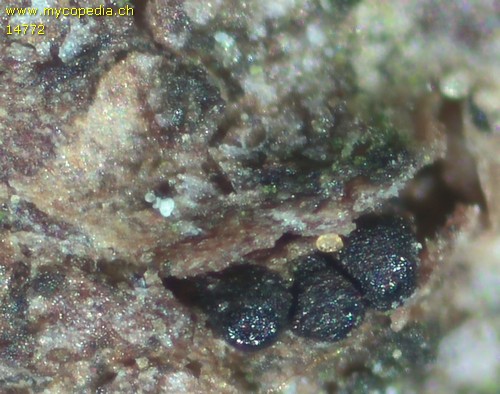 Alnecium auctum - Flammer, TŠ 14773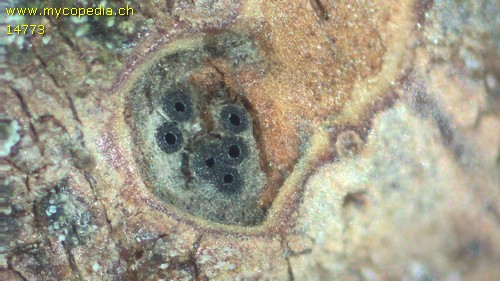 Alnecium auctum - Flammer, TŠ 14774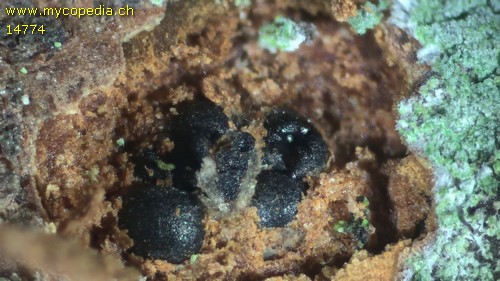 Alnecium auctum - Flammer, TŠ 14775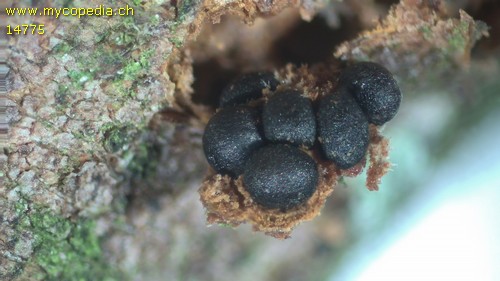 Alnecium auctum - Flammer, TŠ 14776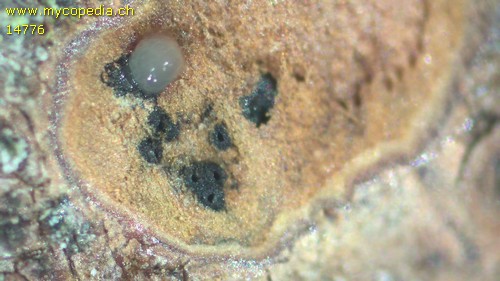 Alnecium auctum - Asci - Wasser - Flammer, TŠ 14777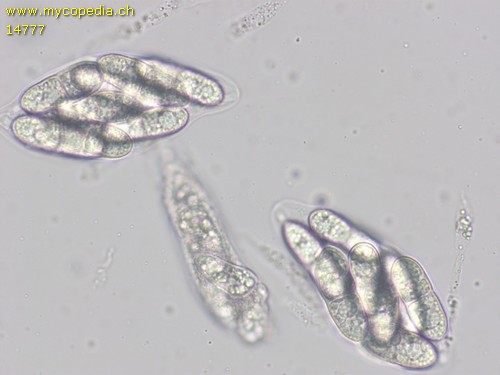 Alnecium auctum - Asci - Baral - Flammer, TŠ 14778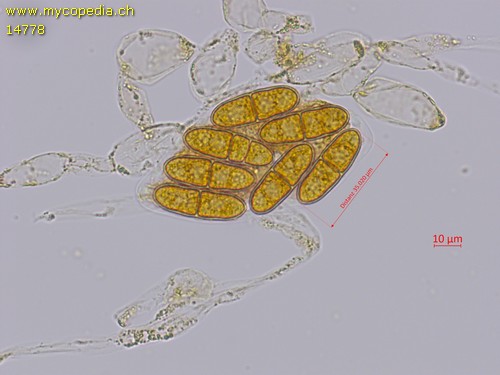 Alnecium auctum - Flammer, TŠ 14779
unreife Sporen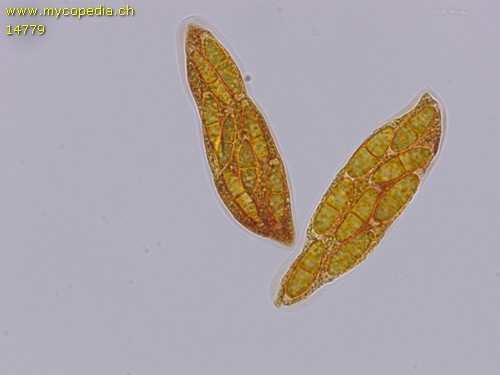 Alnecium auctum - Asci - Baral - Flammer, TŠ 14780
Riesensporen 45 ĩm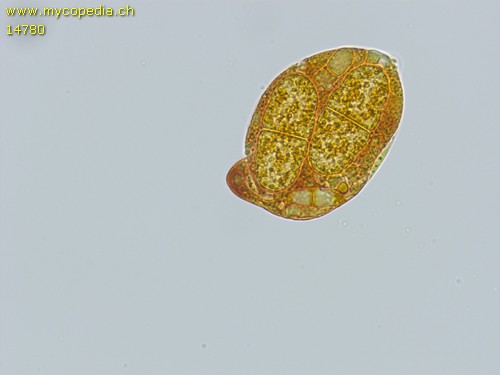 Alnecium auctum - Asci - Baral - Flammer, TŠ 14781
Ascus dehnt sich bei Reife sackartig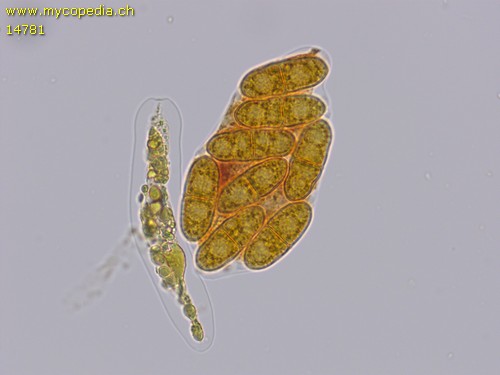 Alnecium auctum - Asci - Kongorot - Flammer, TŠ 14783
Apikalapparat in Kongorot