Hemitrichia pardina
aktualisiert: 27.04.2023
Autoren:
(Minakata) Ing
Klassifikation:
Protozoa, Myxomycota, Myxomycetes, Trichiales, Arcyriaceae, Hemitrichia
Aktueller Name gem. MycoDB
Hemitrichia pardina (Minakata) Ing, The Myxomycetes of Britain and Ireland: An Identification Handbook: 132 (1999) [MB450504]
Basionym:
Hemitrichia minor var. pardina Minakata, Transactions of the British Mycological Society 5 (1): 82 (1915) [MB179580]
Obligate Synonyme:
Perichaena minor var. pardina (Minakata) Hagelst., Mycologia 35 (1): 131 (1943) [MB351791] Hyporhamma pardinum (Minakata) Lado, Cuadernos de Trabajo Flora Micológica Ibérica 16: 48 (2001) [MB372769]
Taxonomische Synonyme: Hyporhamma pardina (Minakata) Lado (2001) [MB266345]

Substrat
Sporenmasse
Mikroskopische Eigenschaften
Elateren dornig, verzweigt, dazwischen blasig, Enden knotig
"
Sporenform
Sporenmembran, Oberfläche, Skulptur
Gattung/en:
Pilzporträt JPG
Suchbegriffe / Tags: coprophil, Dung
Hemitrichia pardina - Flammer, T© 14944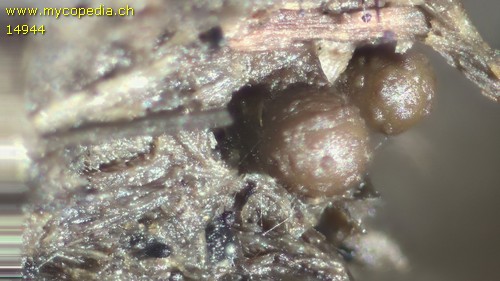 Hemitrichia pardina - Flammer, T© 15023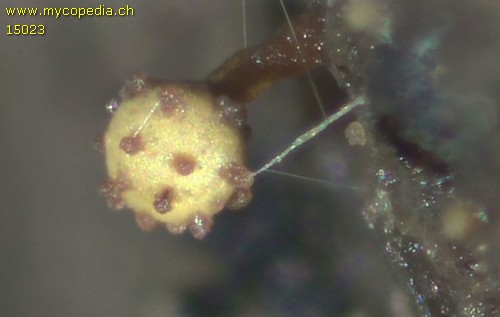 Hemitrichia pardina - Flammer, T© 14945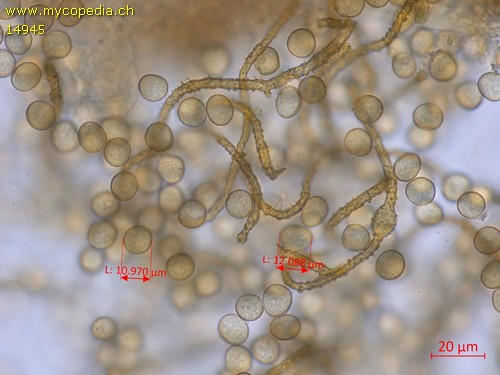 Hemitrichia pardina - Flammer, T© 14946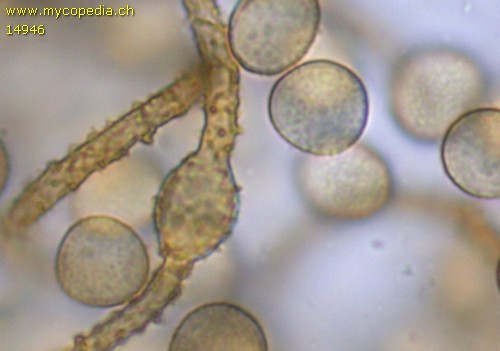 Hemitrichia pardina - Flammer, T© 15065