Pluteus nanus
Zwerg-Dachpilz
aktualisiert: 29.03.2018 16:49:13
Autoren:
(Pers.) P. Kumm.
Klassifikation:
Fungi, Dikarya, Basidiomycota, Agaricomycotina, Agaricomycetes, Agaricomycetidae, Agaricales, Pluteaceae, Pluteus
Aktueller Name gem. MycoBank:

Pluteus nanus (Pers.) P. Kumm., Der Führer in die Pilzkunde: 98 (1871) [MB245194] Basionym: Agaricus nanus Pers., Synopsis methodica fungorum: 357 (1801) [MB226020]
Taxonomische Synonyme:
Pluteus satur Kühner & Romagn., Bulletin de la Société Mycologique de France 72 (3): 182 (1956) [MB282850]
Pluteus griseopus P.D. Orton, Transactions of the British Mycological Society 43 (2): 356 (1960) [MB337310]
Pluteus nanus f. griseopus (P.D. Orton) Vellinga, Persoonia 12 (4): 364 (1985) [MB118182]



Hutmerkmale
Hutdeckschicht
Birnenförmige, pigmentierte Zellen
"
Gattung/en:
Siehe auch
Literatur: EHLU Band: 2 Seite: 540 - 580 Bild: 345 - 354 BRBK Band: 4 Seite: - Bild: 103 - 127
Pluteus nanus - Flammer, T© 2912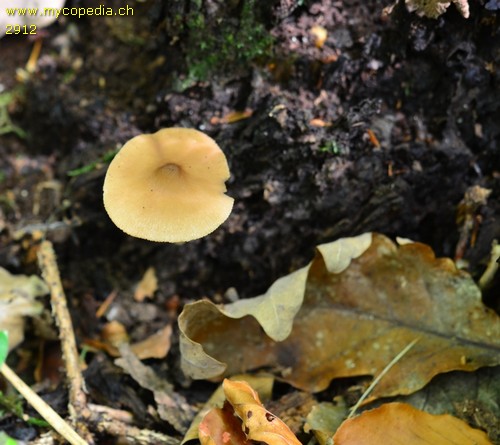 Pluteus nanus - HDS - Flammer, T© 2911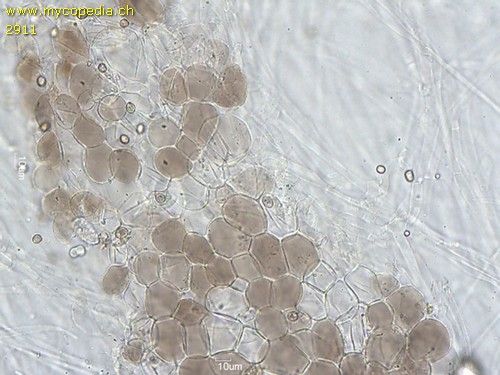 Pluteus nanus - Cheilozystiden - Flammer, T© 2910